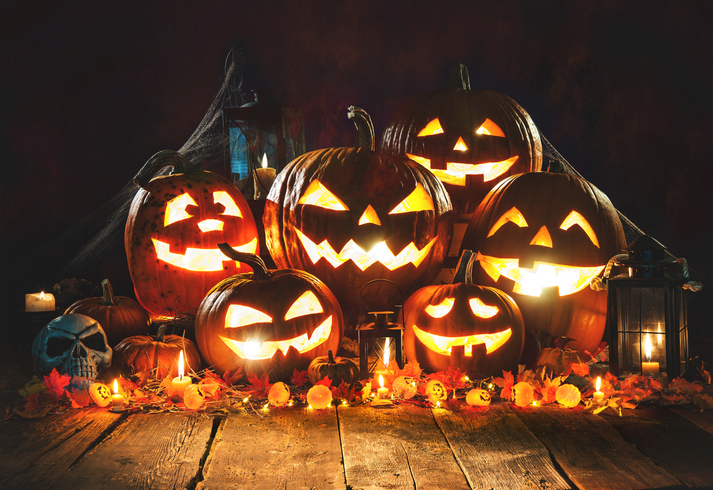 Horror Movies: the most terrifying voiceovers in trailers. Halloween is upon us – the time of the year when getting spooked is almost mandatory!
What, not easily startled, are you? No worries – we got you covered.
We like our movies that make us go all tense, and listening intently for noises that are not really there -except perhaps one member of the team, who on this creepy time of the year would much rather be watching Frozen-, almost as much as we like voice over. So we came up with the perfect subject…
–Which are the best horror movies out there?
-And who are the best voice talents who give us a taste of them in their trailers?
We have the answer to both questions… And a little extra gift that will make you want to turn all lights on in the house. Get ready – you will never want to be home alone again. You know, maybe we are old-school when it comes to movies. These are our favorite voice talents, and their best roles:
Adolph Caesar
With both an Oscar and a Golden Globe nominations for best supporting actor for his role in A Soldier's Story, we will always remember him for his voice in the following two trailers:
A nightmare on Elm Street (1984)
Dawn of the Dead (1978)
Don LaFontaine
This US dubbing actor recorded more than 5,000 movie trailers, thousands of TV commercials and videogames. He's definitely one of a kind in this industry. Some of his nicknames were King of the Movie Trailers, The King, Thunder Throat, The Voice of God, The Godfather of Trailers, or simply, THE Voice.
It's hard to choose his best work from his extensive portfolio, but these are our personal favorites in the horror genre:
Friday the 13th (1980)
The Fly (1986)
Percy Rodrigues
Canadian with Afro-Portuguese descent, Rodrigues was a boxer before he became an actor and voice talent. Even though he hit it big working on movie trailers, he will probably be best remembered by "Star Trek" fans.
Among his many fantastic jobs, which include voice over treasures such as "Jaws", we have selected the following:
The Omen (1976)
https://www.youtube.com/watch?time_continue=22&v=cvrv8U5MfS4
The Exorcist (1973)
Bonus Track: Until Dawn
It is not a movie – it is an narrative, survival-genre video game, peppered with horror, drama and interactive elements, with a gameplay system known as "Butterfly Effect" in which any choice made by the player can have long-lasting -and unpredictable!- consequences during the course of the game.
Oh, and Rami Malek, the actor from Mr. Robot who is currently stealing the microphone in millions of movie screens as Freddy Mercury in "Bohemian Rhapsody", stars in this game, as well.
We can guarantee that, just by watching the trailer alone, you'll be good and creeped out!
Related article: Top 10 Most Memorable Voice Acting Performances in Movies